Irish dancer
Contemporary dancer
Aerialist
​Artist
A multidisciplinary dance artist in the genres of traditional Irish, contemporary and aerial dance, Oran creates original works that cross over fields of theatre, abstract and spectacle performance.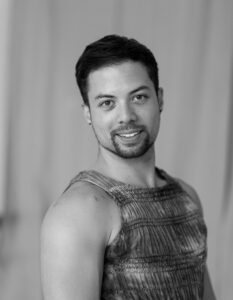 Oran's movement journey began at the innocent age of 6 when he mistook an Irish dance class for breakdance. Nevertheless he returned and competed for 18 years, winning three World Championship titles amongst numerous other regional and national championships. He is also a qualified teacher (TCRG). An alumnus of Dublin Youth Dance Company and Step Up Dance Project, he holds an MA in Contemporary Dance Performance from the Irish World Academy of Music and Dance, University of Limerick. During that time he met Fidget Feet Aerial Dance Theatre which has been crucial to his aerial practice. Oran proudly acknowledges his movement as homegrown – being one of the few Irish-born dancers to have never studied abroad.
Working for a number of Irish and international companies in his variety of dance styles, Oran has also been Assistant Artistic Director of Laois Youth Dance Ensemble and was the backstage presenter for TG4's dance show 'An Ríl Deal'. He has created his own solo dance works which have been presented at multiple Irish festivals and events, Lisbon Dance Platform and Project Dance Paris. Oran has successfully received Arts Council Ireland awards in the Traditional Arts, Dance and Circus disciplines to develop his multi-faceted practice, and offers his accumulated knowledge to other dancers and aerialists through mentorship. In 2020, he received Dance Ireland's HATCH Award under the mentorship of Fearghus Ó Conchúir. Currently, Oran is Fidget Feet's Associate Artist and Dance Artist-In-Residence at Ballina Arts Centre.
His artistic identity explores the use of objects, concepts of gender, and the interplay of his diverse styles. In movement research Oran is driven by the spirit of curiosity, but it is not merely the physical feats nor innovation of material that has sustained his interest in dance. The relationships that manifest themselves to form his ever-growing community are the driving force for his creating, sharing and experiencing movement. He values collaboration, authenticity and having the absolute 'craic' through an artform that brings him, and hopefully others, joy.
He has yet to take a breakdance class.
Tionscadail Reatha – Current Projects
Oran is a multidisciplinary dance artist who has worked with traditional Irish, contemporary, aerial and pole dance in the fields of TV, film, theatre, abstract and spectacle performance. Driven by the curiosity of new movement experiences, he values collaboration and authentic relationships. See below for some of his most recent and running collaborations.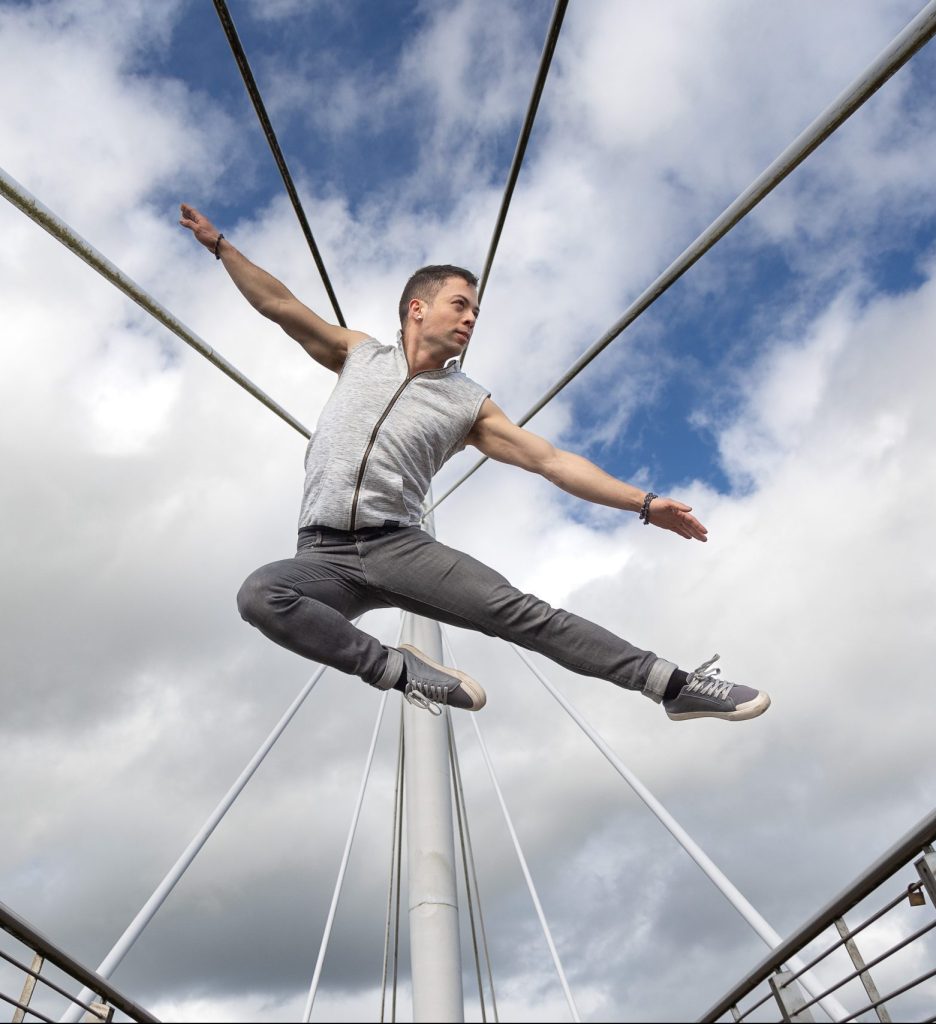 Dance Artist-In-Residence
At Ballina Arts Centre
Oran is delighted to have been awarded the Dance Artist Residency Scheme (DARS) in partnership with Ballina Arts Centre, Co Mayo, funded by Arts Council Ireland and supported by Mayo Arts Services and Mayo County Council. Elements of the residency include a number of dance intensives with local youths and solo R&D, utilising his diverse styles.
By
Fidget Feet Aerial Dance Theatre 
This heartwarming outdoor family show was created during Ireland's challenging Covid restrictions. It showcases a diverse range of movement by combining Irish dance, contemporary dance and aerial dance in a work originally inspired by the poem 'The Stolen Child' by W.B. Yeats. Oran is delighted to rejoin the Dreams Team as they tour Cork, Dublin and Tipperary in Summer 2023.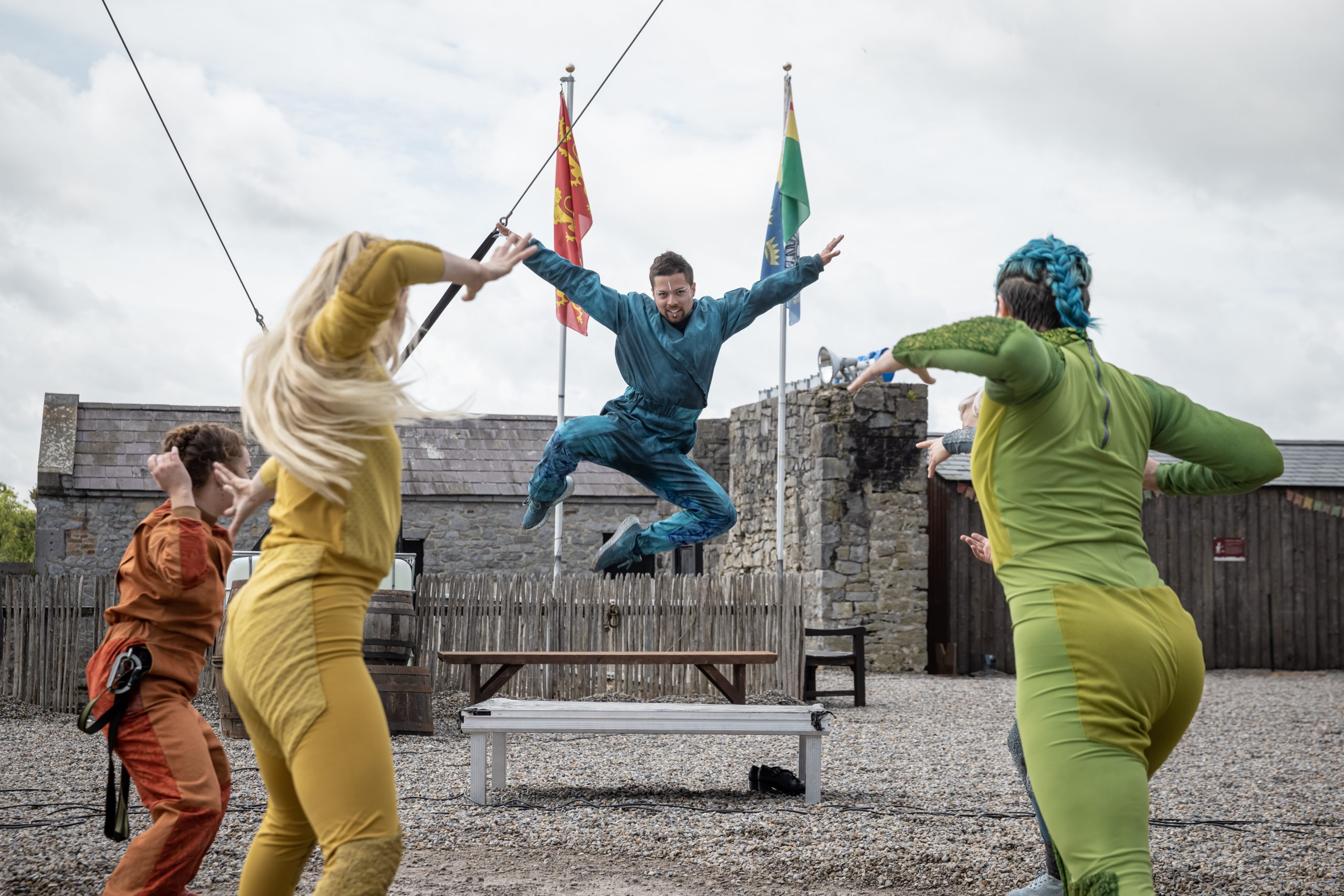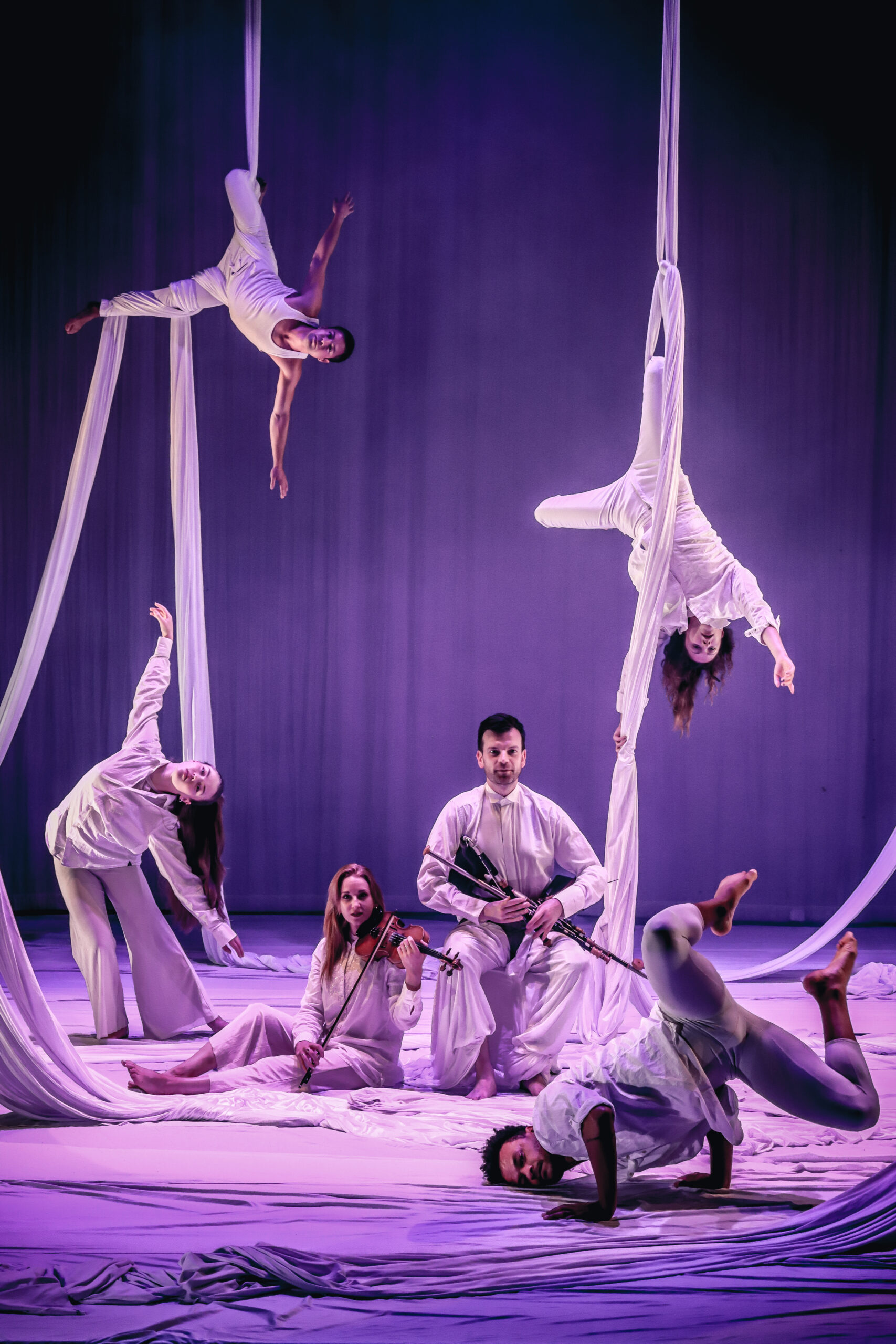 By Fidget Feet & Ceol Connected
Oran brings his multi-faceted skillset to this indoor show for young audiences. Based on the writings and poetry of W.B. Yeats, it is a collaboration with Fidget Feet Aerial Dance Theatre and Ceol Connected. In creation since 2021, it  premiered at Siamsa Tíre Feb 2023 and will have its first national tour this Autumn.
By Infinite Pants
Blending dance, theatre and circus, NASC explores the invisible connections between us all and what happens when we find ourselves isolated. Presented by Infinite Pants contemporary circus and directed by Raymond Keane. Premiered early 2022. Irish national tour in 2023.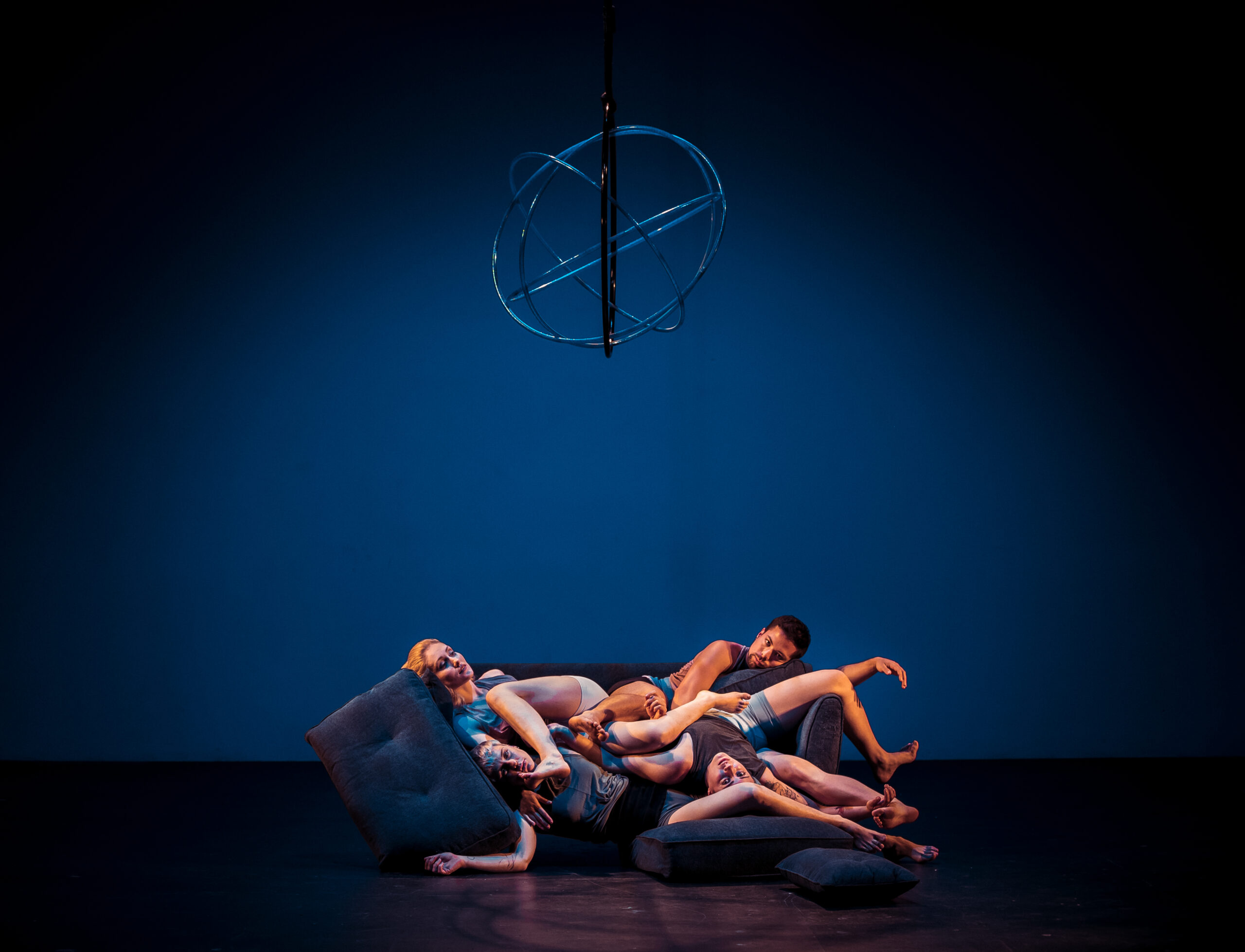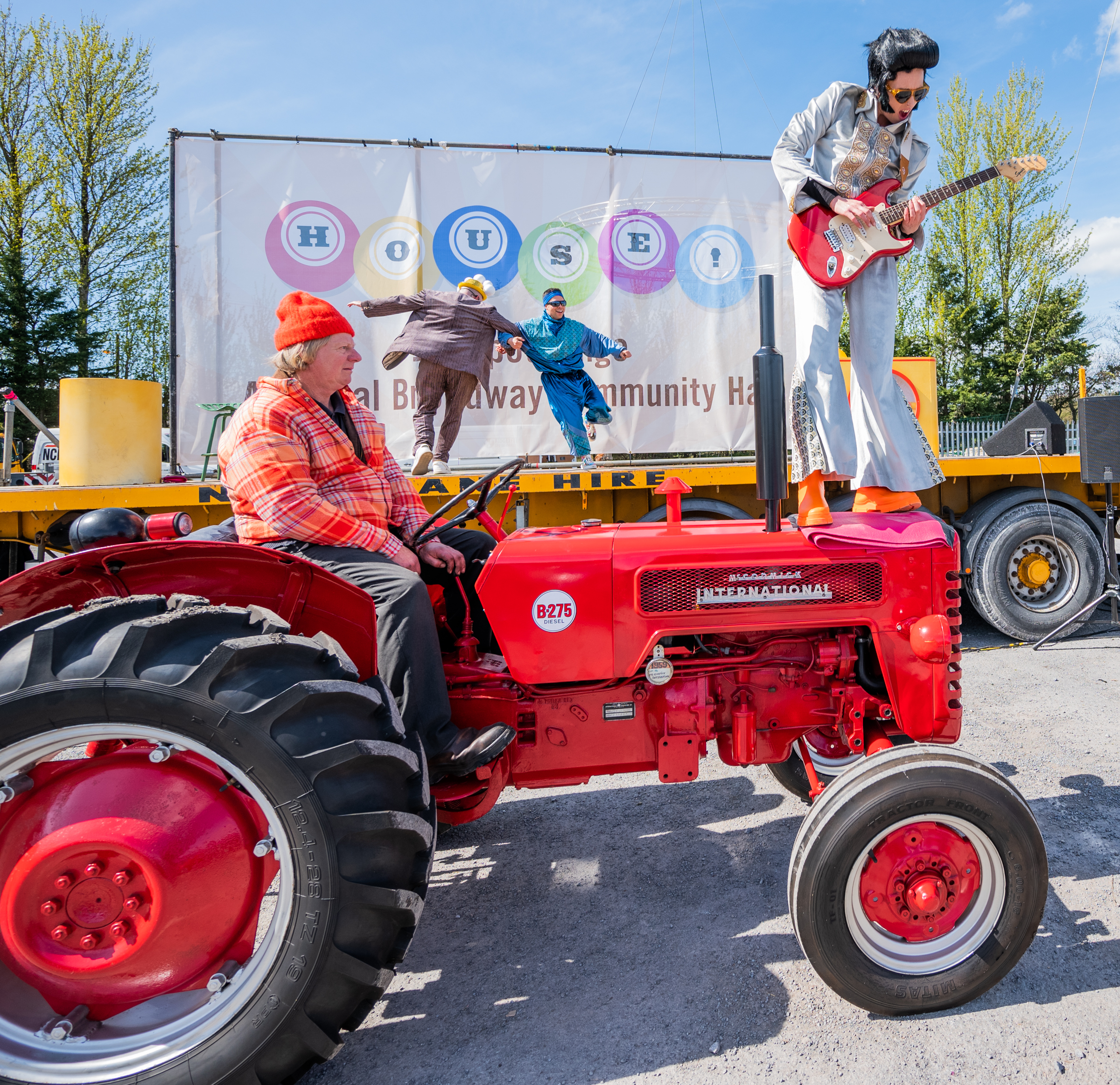 By Fidget Feet Aerial Dance Theatre
An outdoor drive-in show combining dance, theatre, aerial and community engagement. This spectacular and bizarre large-scale work was all brought together through a game of bingo, created to overcome the social isolation and restrictions of the Covid-19 pandemic. Oran worked as artist-collaborator in the shows and as Fidget Feet's Public Engagement Officer, liaising between the company and local community groups and individuals. Premiered 2022, touring the West of Ireland. Also set to return 2023.
Duet and aerial dance research with Dr Jennifer Fahey de Brún as part of Caróg

'Is There Balm In Gilead?' by Justine Doswell & Luca Truffarelli (international screendance tour)

New Horizons Residency Project with IACC, Ireland & Centre de Création, France

'In The Vicinity Of The Sun' (international screendance tour) by Irish Modern Dance Theatre

Irish Aerial Creative Intensive 2022

International collaboration with Rachel Strickland Creative

Céilí Afro Dabke 2022 by Catherine Young Dance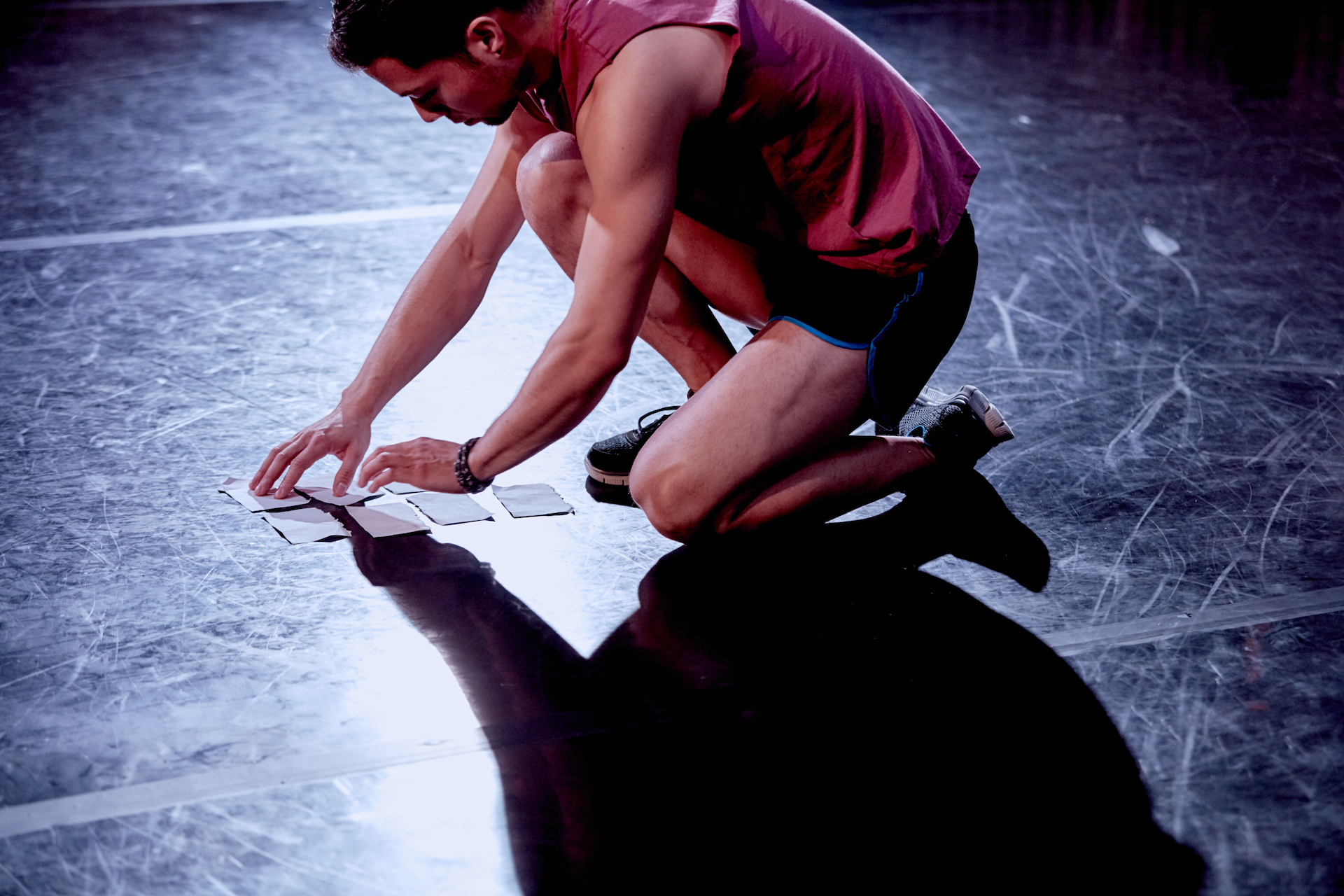 Teistiméarachtaí – Testimonials
"A great team worker, always attentive and considerate towards his fellow dancers. If there was a problem he would be more interested in finding a solution than complaining about it.What I love about Oran is how he tackles each job, how he gives his 100% each time, his commitment and determination. And if he gives you his word, he will do what he was set to do no matter what! His most admirable dance skill, Oran does not jump, 'Oran levitates'!"
Mariam Ribón
Artistic Director DYDC & Mentor
"Nothing short of a pleasure to work with. Hardworking and rigorous in his work, kind, empathetic and understanding in his dealing with others. He cares deeply about the work and always contributes his best self sharing generously in rehearsals. I know when I give him a note, I will see it fully embodied in the next run. He is always willing to push himself, learn more and grow and at the same time he is respectful and always manages to bring a touch of lightness and humour to the room which is always welcome."
Catherine Young
Choreographer
"Oran is a wonderful presence to have in a creative space, supportive of his peers and generous with his contributions. As a mover he possesses a sublime and engaging sensitivity in his physicality, curiosity and resilience made manifest."
Rachel Strickland
Artist, Business Coach
& Speaker
"Oran is a very responsive, sensitive dancer with an unusually large range of techniques and styles to draw on as a performer, which makes him a dream to work with as a choreographer. On top of that he is incredibly personable, professional, kind, attentive and responsible, and just a gorgeous human being. All of which make him one of the best dancers I've ever worked with."
Tara Brandel
Co-Artistic Director Croí Glan Integrated Dance Company